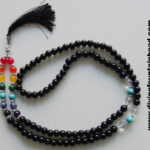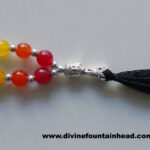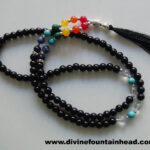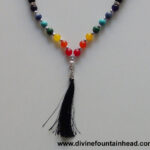 Seven Chakra & Protection Japa Mala (108 beads)
₨1,355.00
USES
This product is under the "Best Offers" category. For details, follow the link; https://www.divinefountainhead.com/product-category/best-offers/
Wear it around neck or wrist.
Unblocking and balancing the seven chakras.
Connecting mind, body, and soul in a circular manner which brings the energies back into balance. Help recovery from addiction, mental instability, failing heart, alcoholism, pains, and other related health problems. Encourages optimism and opens to the world of possibilities and boost positive energy within body to sharpen the mental focus to live a life full of energy and healing. Tourmaline provides powerful protection against toxic, lower and negative energies. Provides grounding while keeping your aura protected too.
For all Chakras.
IMPORTANT
For the right results and optimum benefits; this product shall be specially "Energized and Blessed" by GK Aurum and can also be "Customised /Programmed" through Invocations / Mantras / Shalokas for your specific "need / purpose"; if any.
So, please do write your specific wish /need, if any, in the purchase form (at the check-out).
WEIGHT / SIZE: 75 to 85 GM
Description
Product Enquiry
Bulk Order
Description
01 quantity of the product means one piece of Seven Chakra & Protection Mala (108 beads).
08 mm beads size.
The supplied product may differ in appearance from the product photograph shown in the website, as Crystals are natural products.