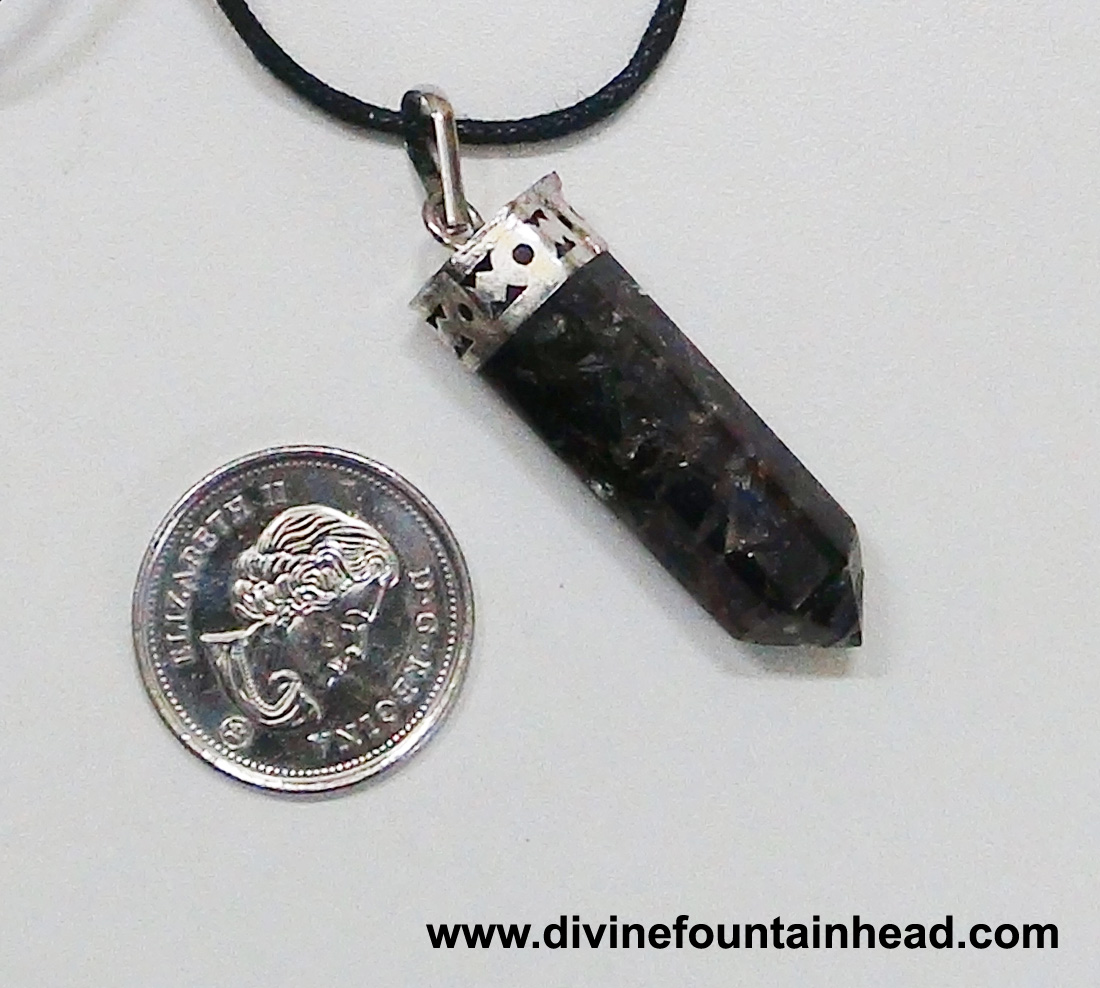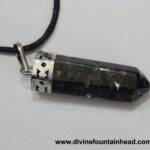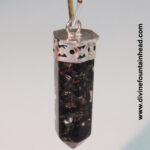 Tourmaline Orgone Pencil Pendant (EMF Radiation Protection)
₨525.00
USES
It is an ultimate protection Orgonite; will eat up all the heavy and negative energies in your home and transmute it into positive energy. It protects against psychic/spiritual attacks, spells, voodoo, ill-wishing, negative energies of all kinds, clears negative thoughts, dispels tension/stress and promotes a more laid back attitude and neutrality.
It is a personal EMF protection device; it provides powerful protection against harmful effects of EMF radiation (dirty electricity); emanating from electronic items like Computers, Mobiles, T.V. and Lap tops and High-tension wires. Designed for daily EMF protection and boosts self-confidence
It also cleanses, purifies, and transforms dense energy into a lighter vibration.
Helps dealing with stress and crisis, strengthens immune system, helps with pain relief and soothes panic attacks and increases confidence.
Black tourmaline gives a positive attitude no matter what the circumstances.
Resonates with the Base Chakra
IMPORTANT
For the right results and optimum benefits; this product shall be specially "Energized and Blessed" by GK Aurum and can also be "Customised /Programmed" through Invocations / Mantras / Shalokas for your specific "need / purpose"; if any.
So, please do write your specific wish /need, if any, in the purchase form (at the check-out).
WEIGHT / SIZE: 10 to 12 GM
Description
Product Enquiry
Bulk Order
Description
01 quantity of the product means one piece of Tourmaline Orgone Pencil Pendant with one complimentary cotton string.