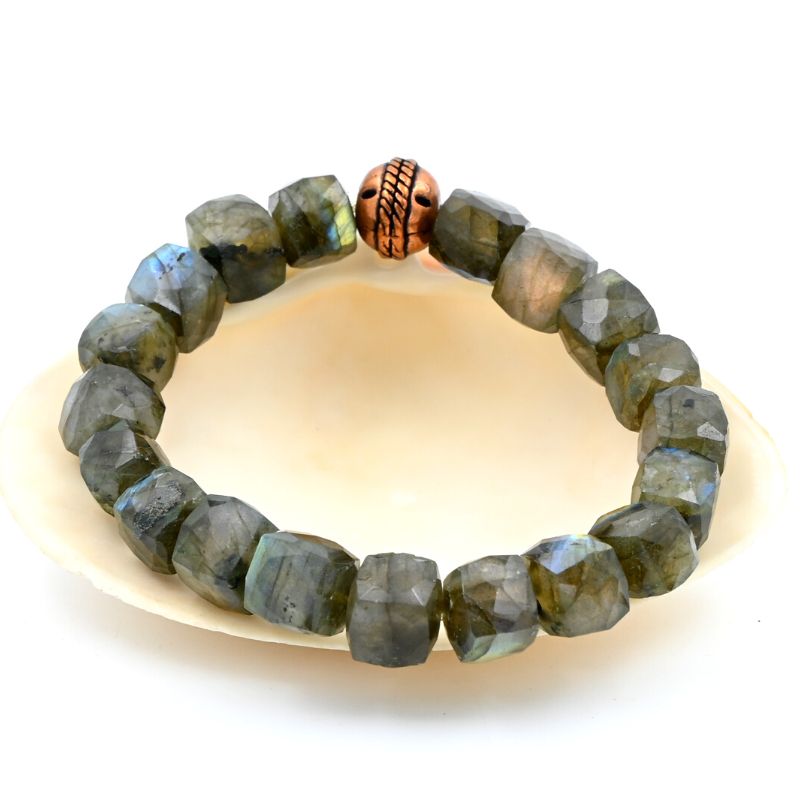 Labradorite With Blue Fire
₨1,850.00
Labradorite treats disorders of the eyes and brain, stimulates mental acuity, and relieves anxiety and stress. It regulates metabolism, balances hormones and relieves menstrual tension.
Labradorite believed to  treats colds, gout, and rheumatism, lowers blood pressure, and aids in digestion.
Its stone of Magic, Joy and Enthusiasm…
SIZE: Beads 8 to 10 MM box shape
Description
Product Enquiry
Bulk Order
Description
01 quantity of the product means one piece of Labradorite With Blue Fire.
The supplied product may differ in appearance from the product photograph shown in the website, as Crystals are natural products.