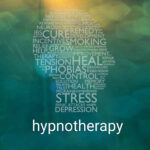 Hypnotherapy Session
₨3,200.00
A hypnotherapy session brings positive changes in you and has therapeutic effect on your thinking patterns and lifestyle. It heals you by guiding your sub- conscious mind and assessing & removing the mental blocks you are facing. A hypnotherapy session can help in relieving you from anxiety, issues involving self-love, self-esteem, self-confidence, concentration, stress issues, weight issues and relationship issues or facing mental blocks in your life to achieve your goals, dreams or life purpose.
DURATION: 45 MINUTES
Description
Product Enquiry
Bulk Order
Description
The course comprises of one session of 45 min. Charges for this service is non-refundable.