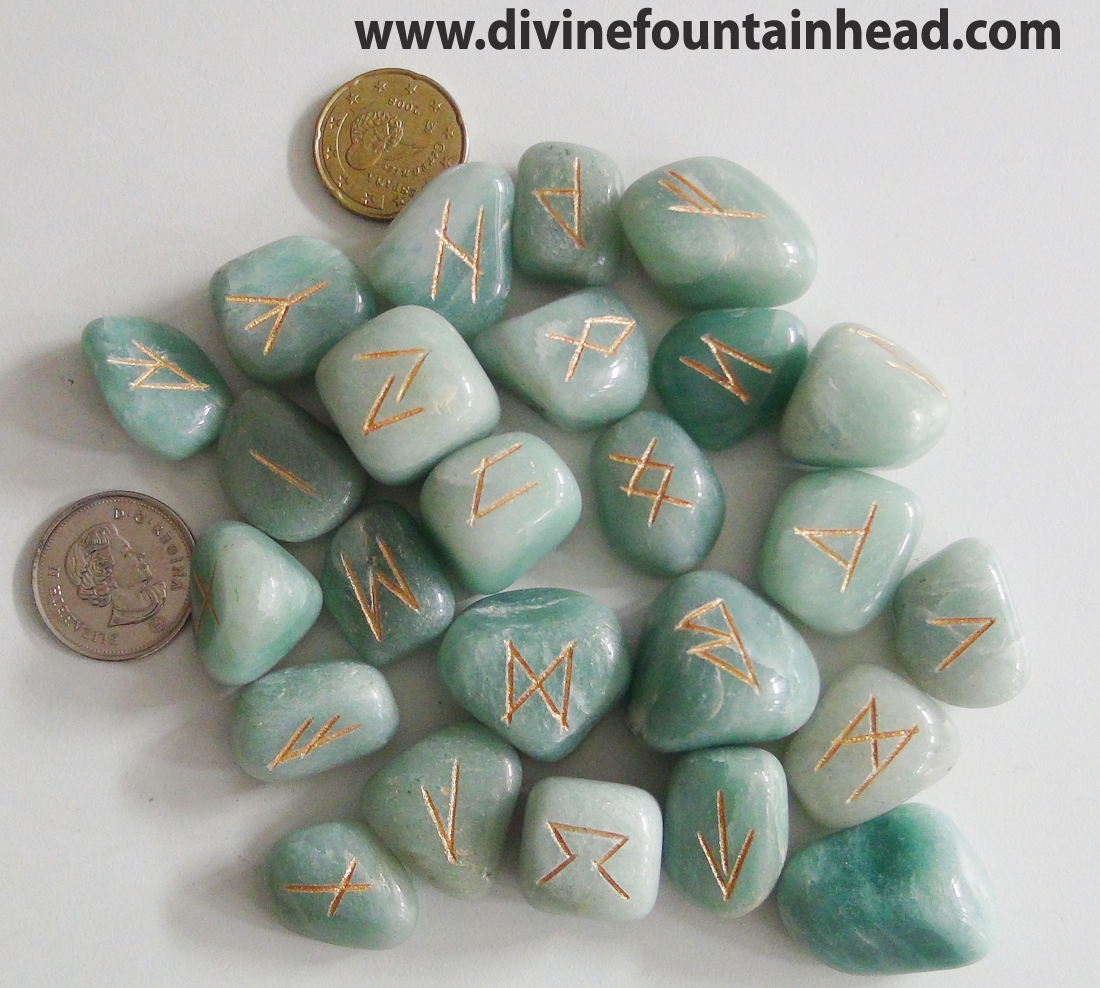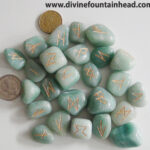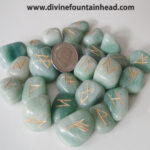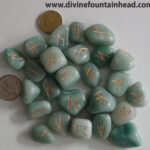 Green Aventurine Runes Set
₨699.00
USES
Rune stones are used as tools of divination- a way to get one's answer for (past situation, present situation or future situation). Runes set comprises of 25pcs – 24 stones with ancient symbols and 1 stone blank.
Green Aventurinecrystal energy is used to resolve energy blockages including negativity, diseases and to re-balance the Heart Chakra, helping us understand our own needs and emotions clearly.
It is an all-around healing stone with benefits for the lungs, liver, sinuses, and heart, increases intelligence, perception and creativity. Brings abundance, good luck and opportunity
Using the Runes
Runes may be used for divination, magic, and meditation. For those who are unfamiliar with the meanings of the runes, there is a wealth of information about them in books and online.
The simplest way to use the runes is to ask a question, then reach into the bag and draw one rune stone. Using a book, your own knowledge, or another guide, interprets the rune as it applies to the situation at hand. For complex questions, you can even draw multiple runes, assigning them different positions in the reading as is often done with Tarot cards / Oracle cards..
IMPORTANT
For the right results and optimum benefits; this product shall be specially "Energized and Blessed" by GK Aurum and can also be "Customised /Programmed" through Invocations / Mantras / Shalokas for your specific "need / purpose"; if any.
So, please do write your specific wish /need, if any, in the purchase form (at the check-out).
WEIGHT / SIZE: 235 GM
Description
Product Enquiry
Bulk Order
Description
01 quantity of the product means one set of Green Aventurine Runes Set in a pouch. There are 25 stones in the rune set.
The supplied product may differ in appearance from the product photograph shown in the website, as Crystals are natural products.