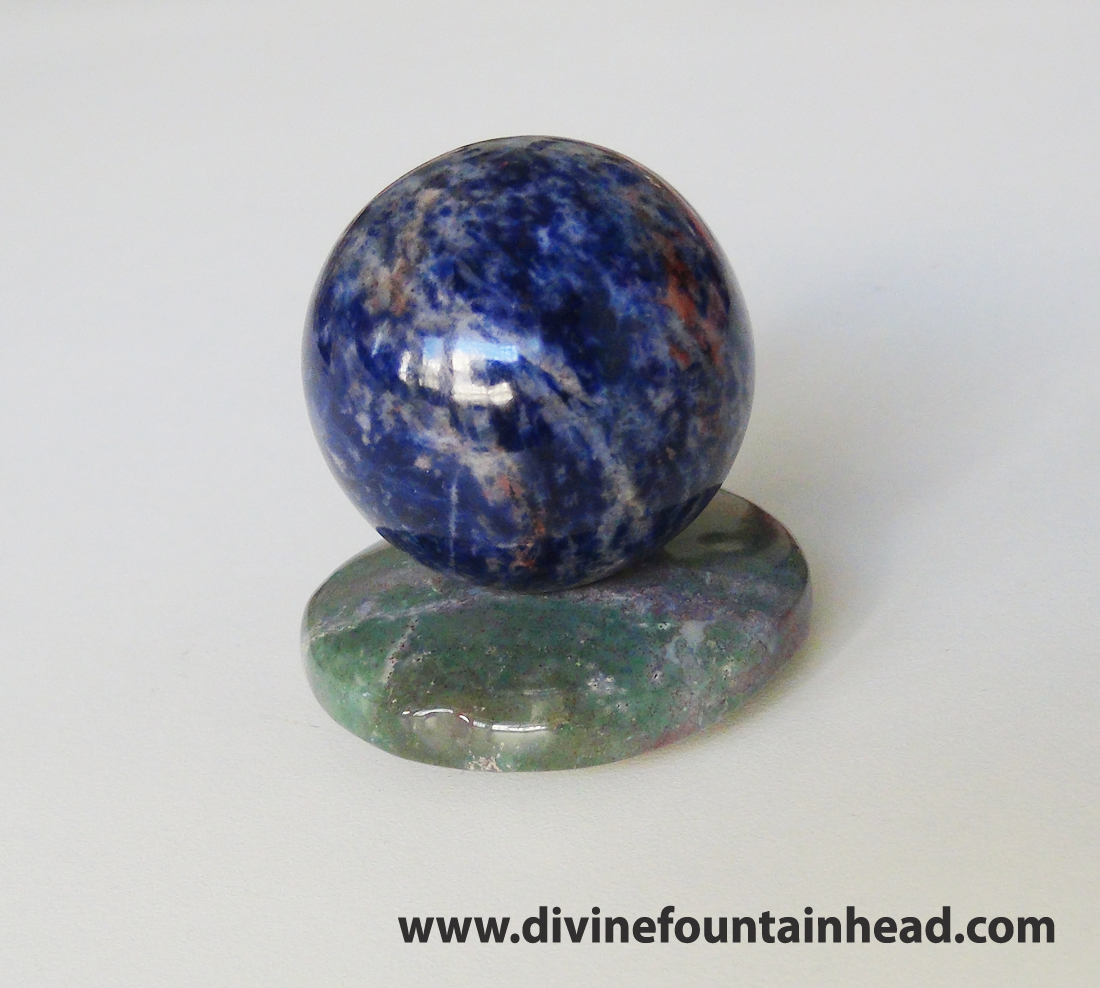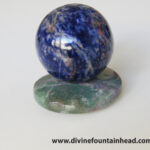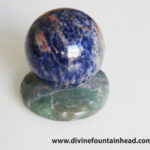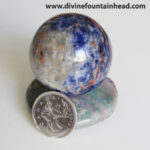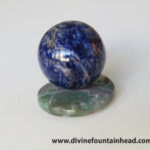 Sodalite Sphere with Agate Stand
$33.50
USES
This product is under the "Best Offers" category. For details, follow the link; https://www.divinefountainhead.com/product-category/best-offers/
It encourages rational thought, objectivity, truth and intuition, along with verbalisation of feelings, Brings emotional balance and calms panic attacks, Enhances self-esteem, self-acceptance and self-trust, As a stone of truth, it improves communications.
Sodalite treats the throat, vocal cords, larynx and helps with hoarseness and digestive disorders. It cools fevers, lowers blood pressure and stimulates the absorption of body fluids. It also helps to prevent insomnia, balances the metabolism, boosts the immune system and overcomes calcium deficiencies.
It is highly beneficial for those sensitive to "sick-building syndrome" or electromagnetic smog.
When Sodalite is combined with Agate (stand), the healing properties of the system increases manifold.
Sodalite resonates with blue crystal energy that stimulates the Throat Chakra, the voice of the body
IMPORTANT
For the right results and optimum benefits; this product shall be specially "Energized and Blessed" by GK Aurum and can also be "Customised /Programmed" through Invocations / Mantras / Shalokas for your specific "need / purpose"; if any.
So, please do write your specific wish /need, if any, in the purchase form (at the check-out).
WEIGHT / SIZE: 120 GM
Description
Product Enquiry
Bulk Order
Description
01 quantity of the product means one piece of Sodalite Sphere with Agate Stand, random.
The supplied product may differ in appearance from the product photograph shown in the website, as Crystals are natural products.